Insert subprojects from file¶
Insert a new subproject in the end of the activity table
Choose the menu item Start > Insert > Subproject from file template
The dialogue box Open appears.

Select the project you want to insert.

Set at the start or end of the subproject.

You cannot assume the whole project but only selected activities as subproject by marking appropriate activities.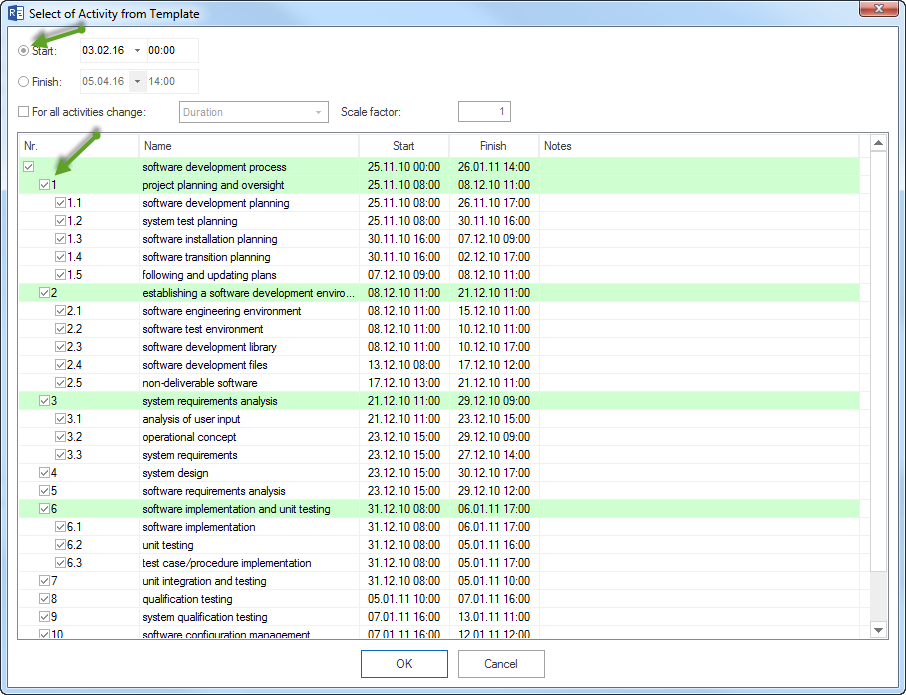 Note:
Inserted from the file-template project should work with the same resource pool as the main project. If there is a resource difference, the message appears.

You should open the project inserted from template separately in Rillsoft Project and switch to the resource pool.
Follow the instructions under Shift to the resource pool.
Insert a new subproject in any area in the Gantt chart
Set the cursor on a field in the Gantt chart where you want to insert a subproject.

Click the right mouse button and select the item from the context menu New subproject from template file.

Continue as described above.