Display¶
You can adjust color and size of the different objects.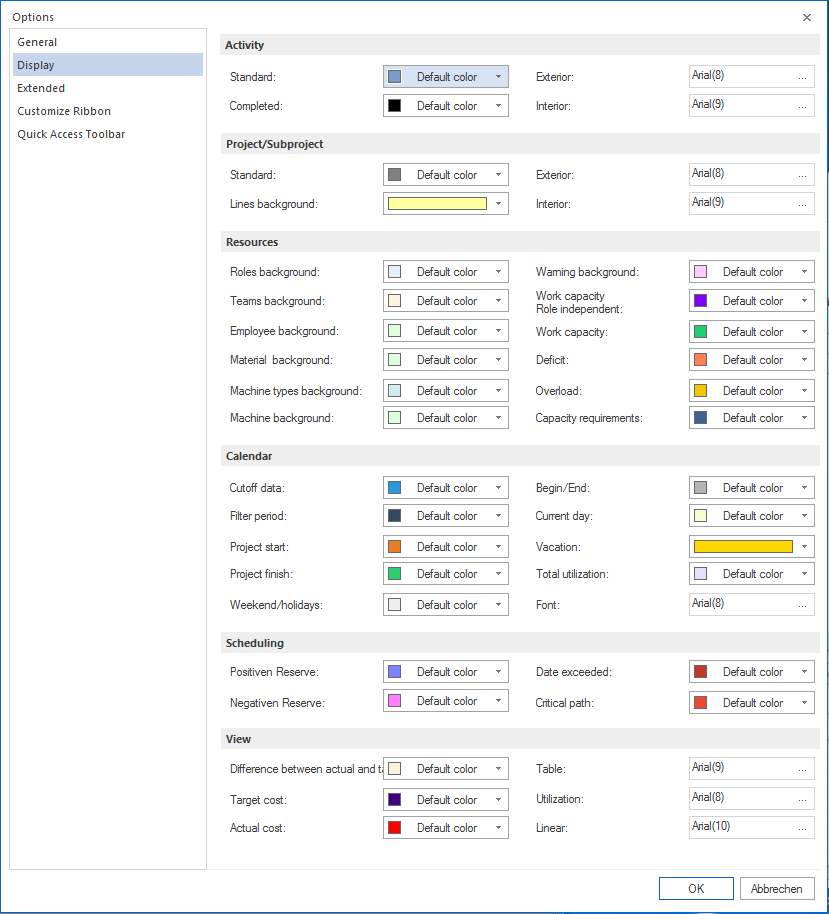 The parameters are mostly intuitively understandable.
View
Lineal Left you can define the font in the additional diagrams such as resource or Gantt chart.
Change font and font size
You can change the fonts and font size to views, such as the chart area, as well as the table.
First, click the menu item File > Options > Display

Select the desired options