Export to MS Excel¶
You can export the following views to the Excel:
Activity views

Resource views

Employee

Role

Team

Machine types

Machine

Material requirements

Capacity views
Tip By means of a filter you can define the exported information concerning time and resources.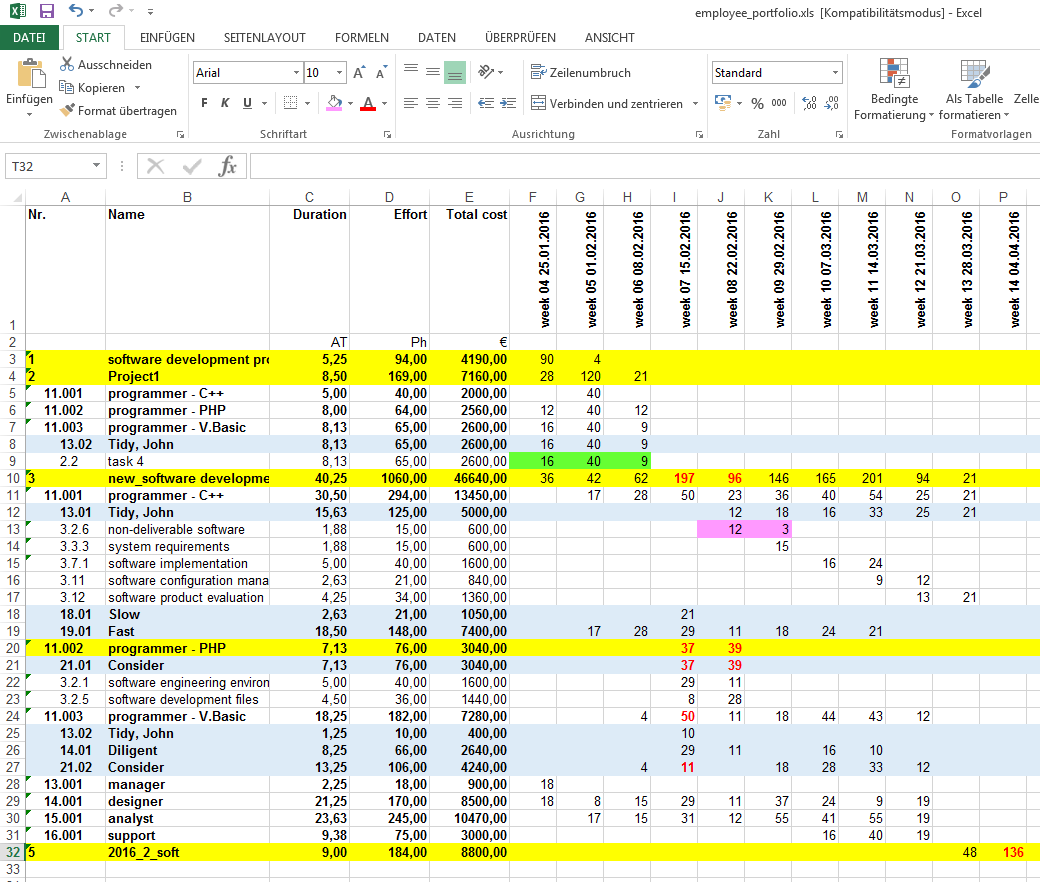 How it looks in Rillsoft Project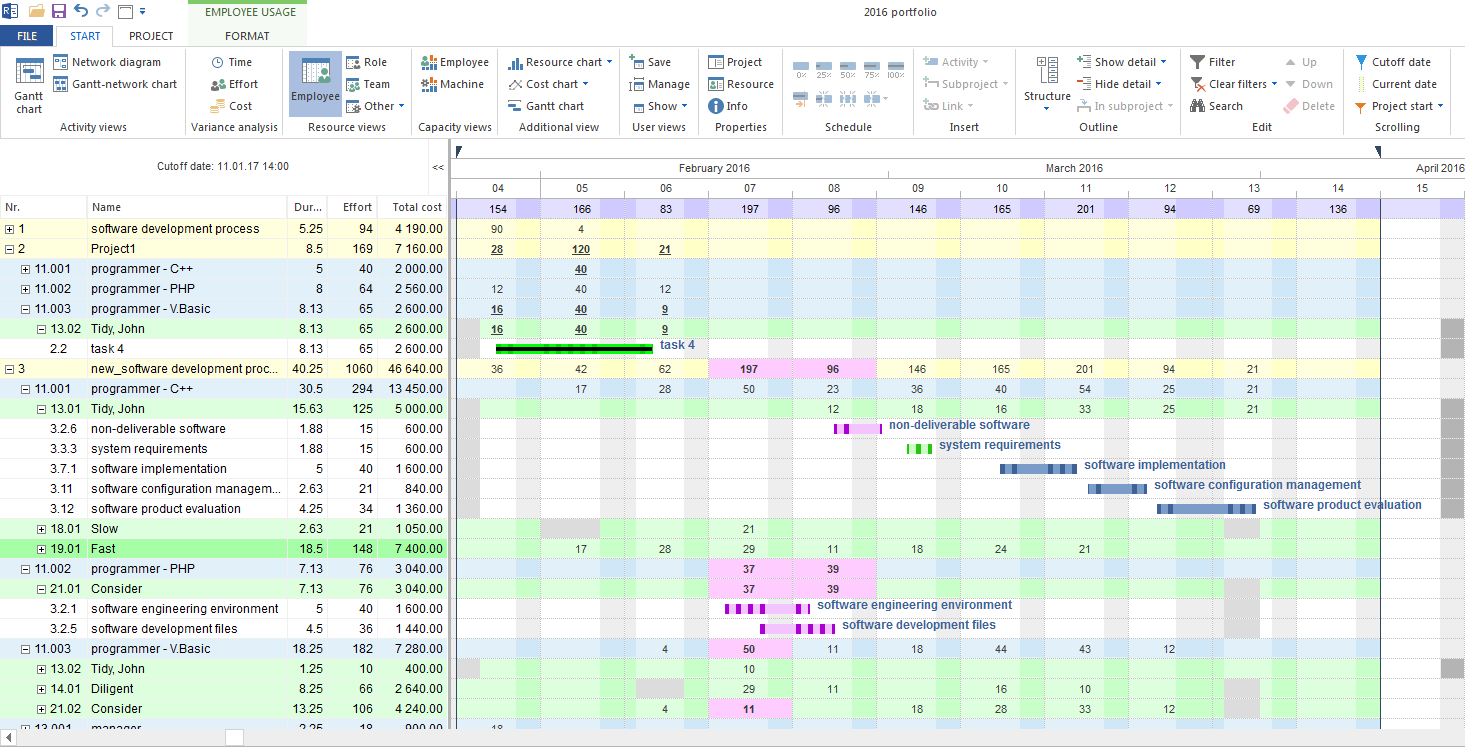 Click one of the views that you want to export to Excel. For example Start > Resource views > Employee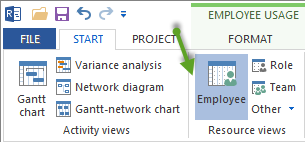 Structure the project information by setting Start > Outline > Structure >…. For example Project > Role > Employee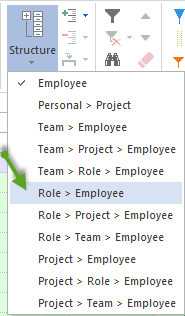 Then appears a note about the structure selection in the status bar.

Define the time scale. For example Week 1:2

If necessary, you can display more details by clicking**+**.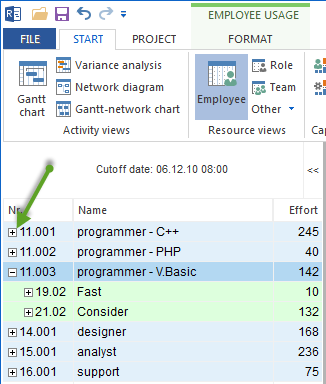 5. Check which columns are to be exported clicking the menu item Resource view format > Data > Columns and switch on/off the required columns.

Click Resource view format > Data > Excel and enter a name for the Excel file.