Reload summary project¶
If you are working in a multi-user environment, it may often be necessary to reload a summary project on which several people are working at the same time in order to view their changes.
This function reloads the current summary project.
Click on the Reload icon on the Quick Access Toolbar.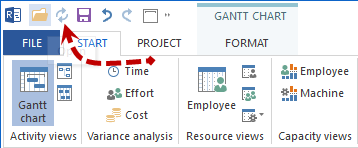 Notes:
If the Reload icon is not present, you can select Reload from the Customise Quick Access Toolbar menu item.