Summary project archiving in Rillsoft with interface to the Rillsoft Integration Server¶
Several separate projects belonging to the summary project are merged into one project.
To archive a summary project, please proceed as follows:
select the menu item Project > Rillsoft Integration Server > Archive summary project.

The dialogue Save Rillsoft Integration Server Project appears.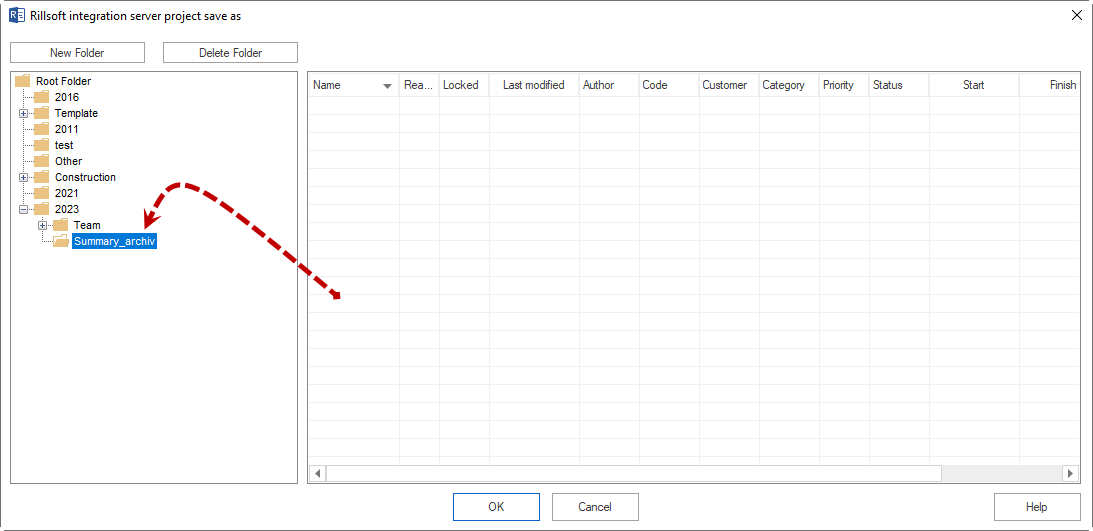 On the left, all virtual directories are listed. On the right you see all projects from the selected directory.

Click the OK button.