Resource utilization¶
Information about activities to which the resources have been allocated. In all views of Resource Usage, such as
Role

Team

Employee

Machine types

Machinery

Material
you can view the activities that cause the utilization from the opened project as well as the portfolio.
In order to view an overview of the activities, do as follows:
Click on a cell that shows the resource allocation. The window Object properties with the subordinated activities appears in the lower part of the program window.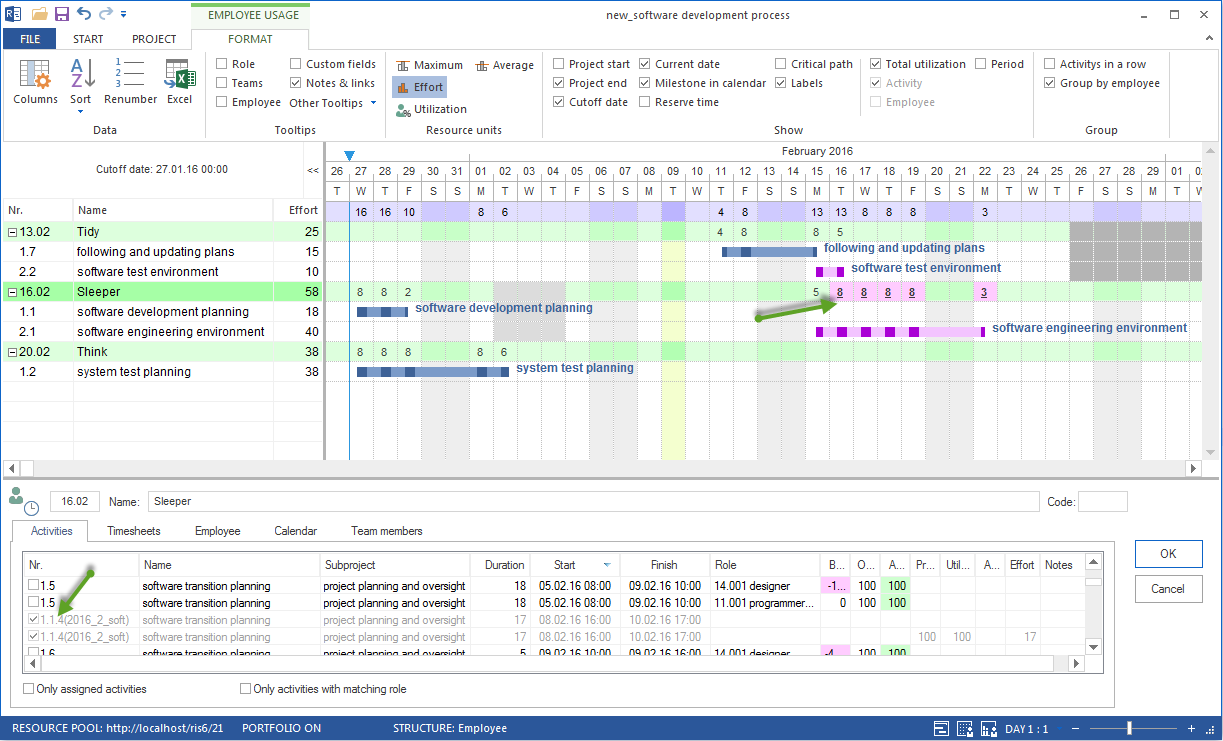 These activities are displayed not as bars in the diagram, but as list in the Properties window.

The overload of an employee, which happens because of simultaneous assignments in other projects, is marked in red.

It will become significant if the assigned employees or allocated machines are not only participating in the actual project, but are also the part of other projects within the company.
Tip You can select a portfolio for a project, by
Clicking on a vacancy of the Gantt chart area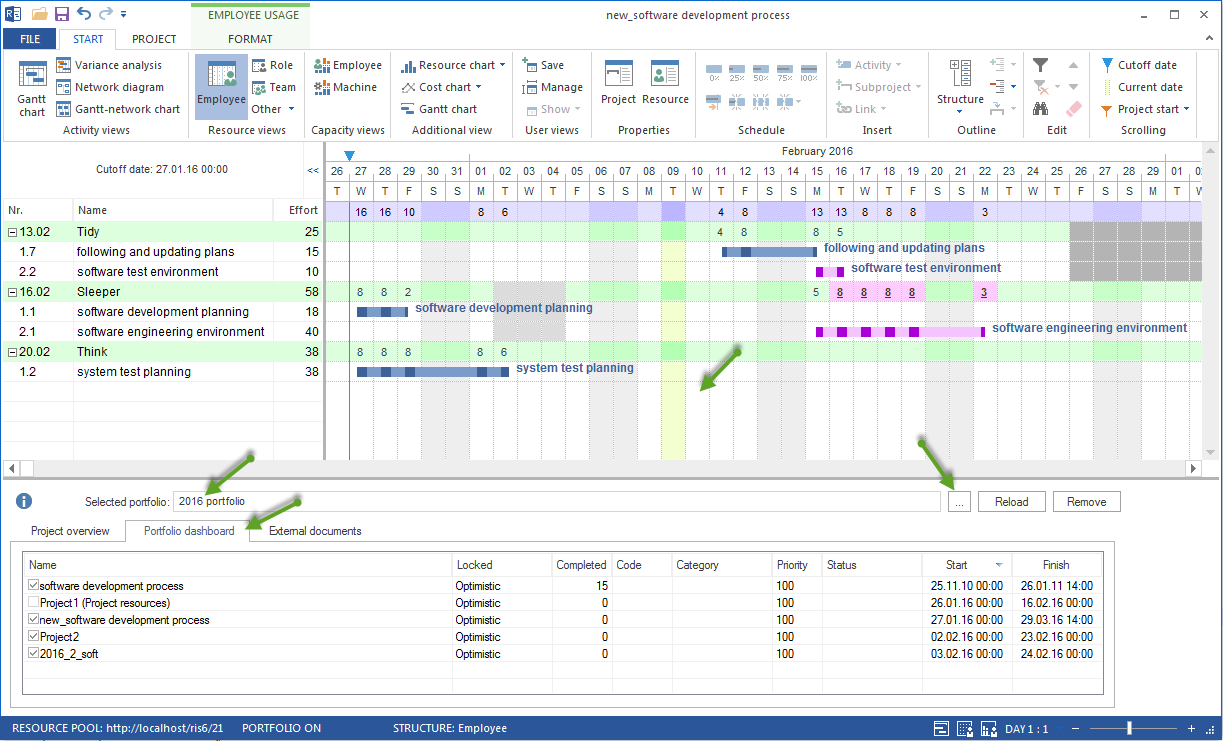 click on button in the properties window and select portfolio from the list

all projects of the portfolio are listed in the tab portfolio dashboard.