Print preview¶
You can print the project details as views or tables as they are shown on your screen.
After editing the project details (filter, formatting,view changing, etc.) in the preferred view, you can check the layout, that is, the positions of the project details in the print preview.
For this purpose, you can use the page view function, which shows either a single page or several pages in a small scale of depiction. Project details can not be edited in the page view modus.
You can use the menu item File > Print to define the print settings.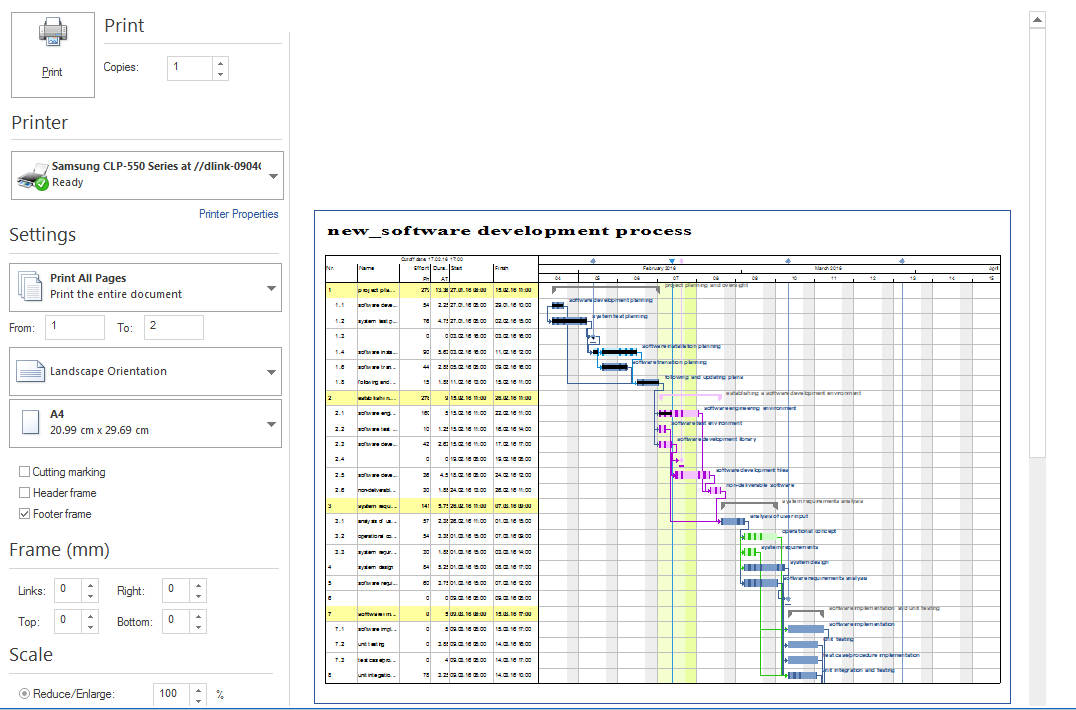 Among others, you can fit a project schedule to one or several pages by entering the preferred number of pages in Scale and marking the check box Fit to page size.