Print holiday report¶
You can print non-working days of the employee for a requested period as a pdf-file.

Note: Non-working days should be registered in the Resource pool for employees.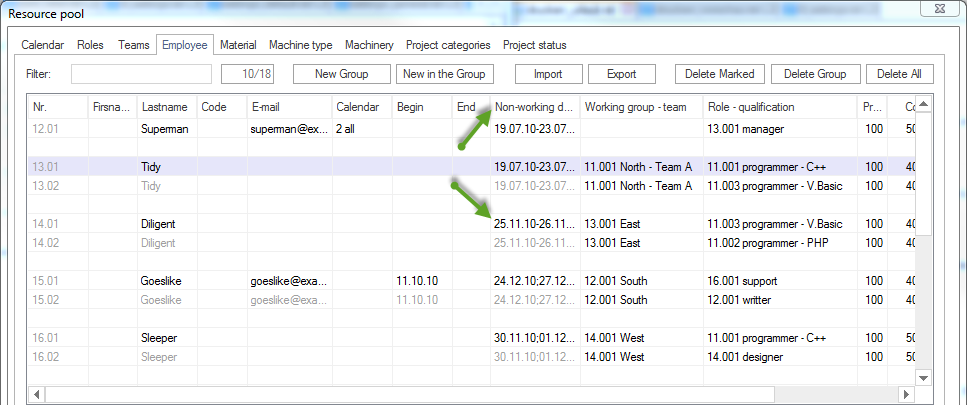 Create a project with a beginning and an end, which defines a reporting period. For example,the 01.01.2016 is the beginning and 31.12.2016 is the end

Click on Start > Resource views > Employee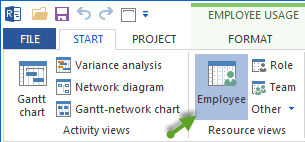 Select the menu item Start > Outline > Structure and define the employee structure. For example Team > Employee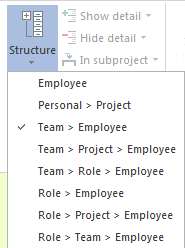 Define the time scale. For example, day 1:1

Check which columns should be displayed, by selecting the menu item Employee format > data > columns and switch on/off the required columns.

Click Start > Edit > Filter and delete a marker of To choose only planned resources from offer option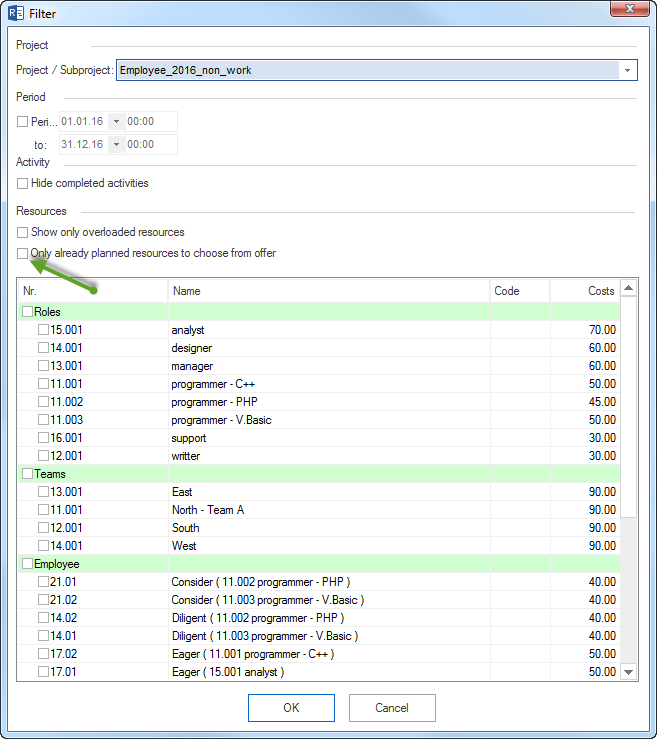 Select the menu item File > Print and define print settings.