Manual selection of calendar¶
In case of differing calendars in project resources and resource pool, you can use this function to define which calendars you want to use in which ways.
The list of project resources contains the calendars (with deviations) used in a project. In the list of resource pools - the calendar defined in the resource pool.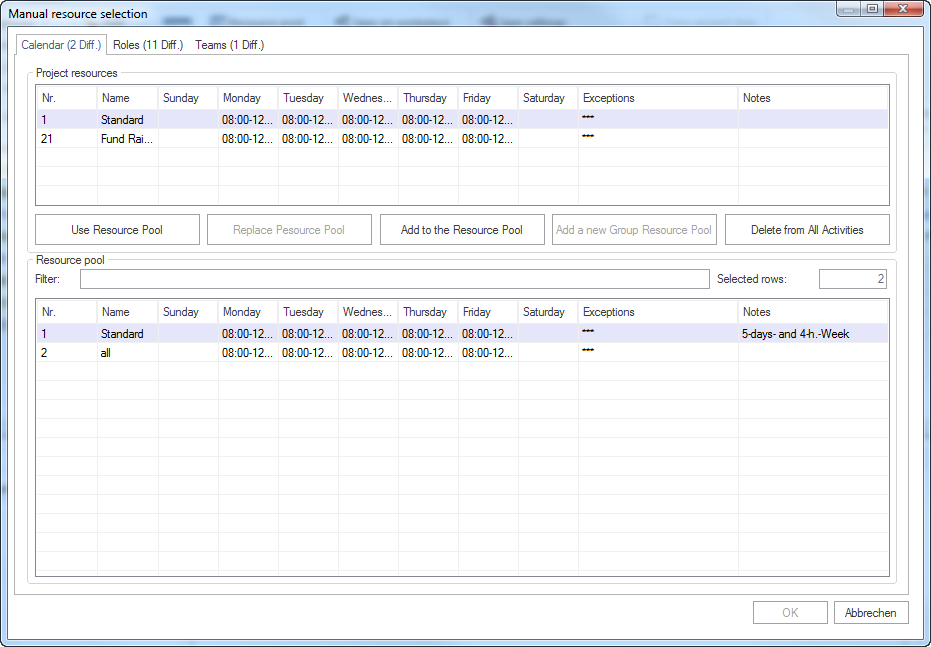 In order to align the project calendar with the resource pool, do as follows:
In the table Project resources mark the calendar you want to align.

Click on one of the following buttons:

Click on the button Use resource pool, if you want to use the resource pool calendar.

Note: this button is active only when you have selected an item for the resource pool.

Click on the button Add to resource pool to add the project calendar to the resource pool.

Click on the button Delete from all project activities to delete the project calendar.

If necessary, switch to another tab to align the resources.

Click on the button OK.