Save settings for project¶
This function is offered only in the Rillsoft with interface to Rillsoft Integration Server Solution.
The option is active, if settings are set either per client or per user of client in the client properties.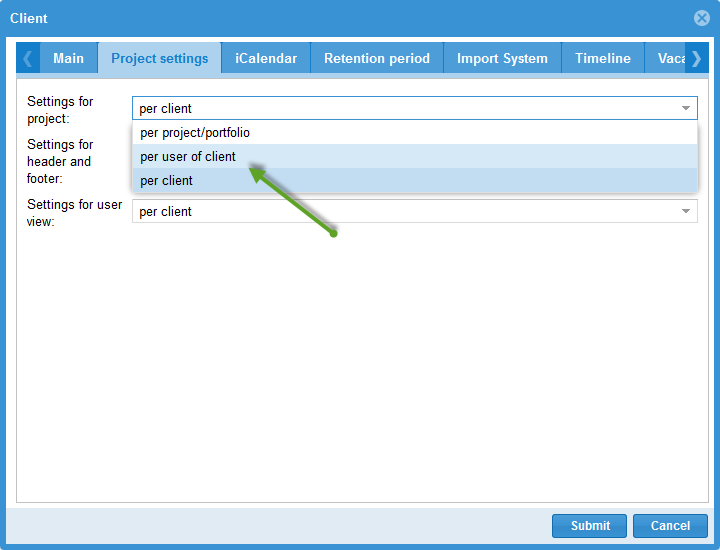 In order to save the settings for a project, please click on Project > Rillsoft Integration Server > Save settings.

The following settings can be used as default settings for other projects.
Project properties as units of duration and effort etc.

Arrangement of columns in tables

Time scale representation
You can set project properties in the object properties window.