Project documents¶
This feature is only offered in the Rillsoft solution with interface to Rillsoft Integration Server.
To open the project documents of a project, please click Project > Rillsoft integration server > Project documents.

The dialog box Rillsoft integration server document opens.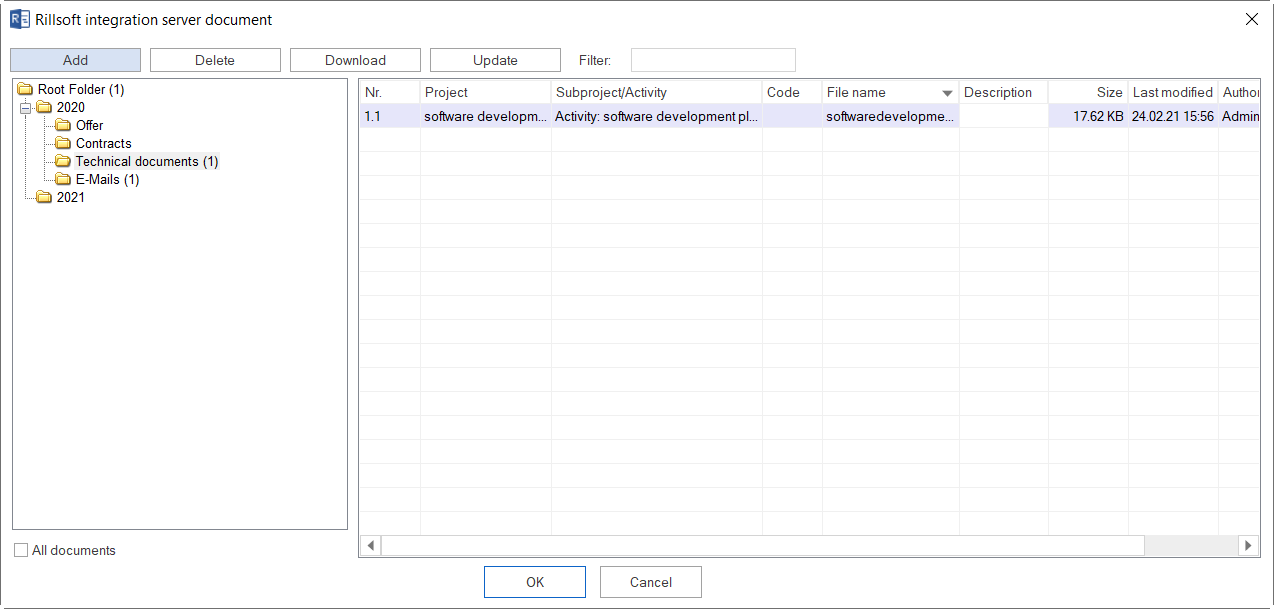 The following activities are available:
Add add a document directly to the project

Delete delete a selected document from the project

Download save a selected document as a separate file

Update update a selected document
You can set project properties in the properties window.