Documents(DMS)¶
DMS (Document Management System) is only available in the database-based solution Rillsoft Project with Rillsoft Integration Server.
Click on Start > Properties > Project.

At the bottom of the Properties window, select the tab Documents.
On this tab you will see information divided into two sections.

The left pane shows a document-directory structure. Next to a directory name is the number of added documents.
When you click on a directory name, you will get a directory content with brief information in the right area.
You can edit documents by corresponding button:
Add

Delete

Download

Update
Drog & Drap You can use this function here by dragging selected documents into the right area with the left mouse button pressed down. For example, email messages directly from Outlook to Rillsoft Project DMS.
Documnets manage in project or portfolio
All documents assigned to a project or portfolio can be managed in the dialog Rillsoft Integration Server Document.
Click on Project > Rillsoft Integration Server > Project documents.

Here you can also filter out any documents.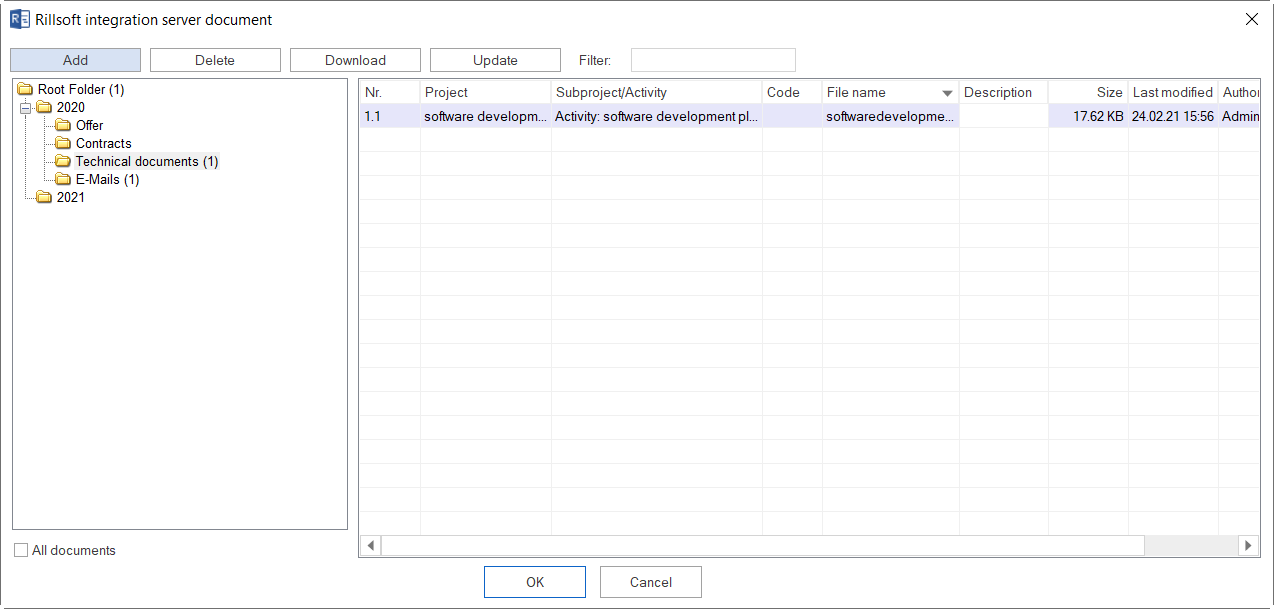 Folder structure
You can define a folder structure in Rillsoft Integration Server.