Project portfolio¶
A product portfolio includes several projects and allows:
Cross-project capacity planning

Optimal resource utilization between several projects

Simulations
You can take all the current projects of the company in a portfolio together and / or add projects in several portfolios.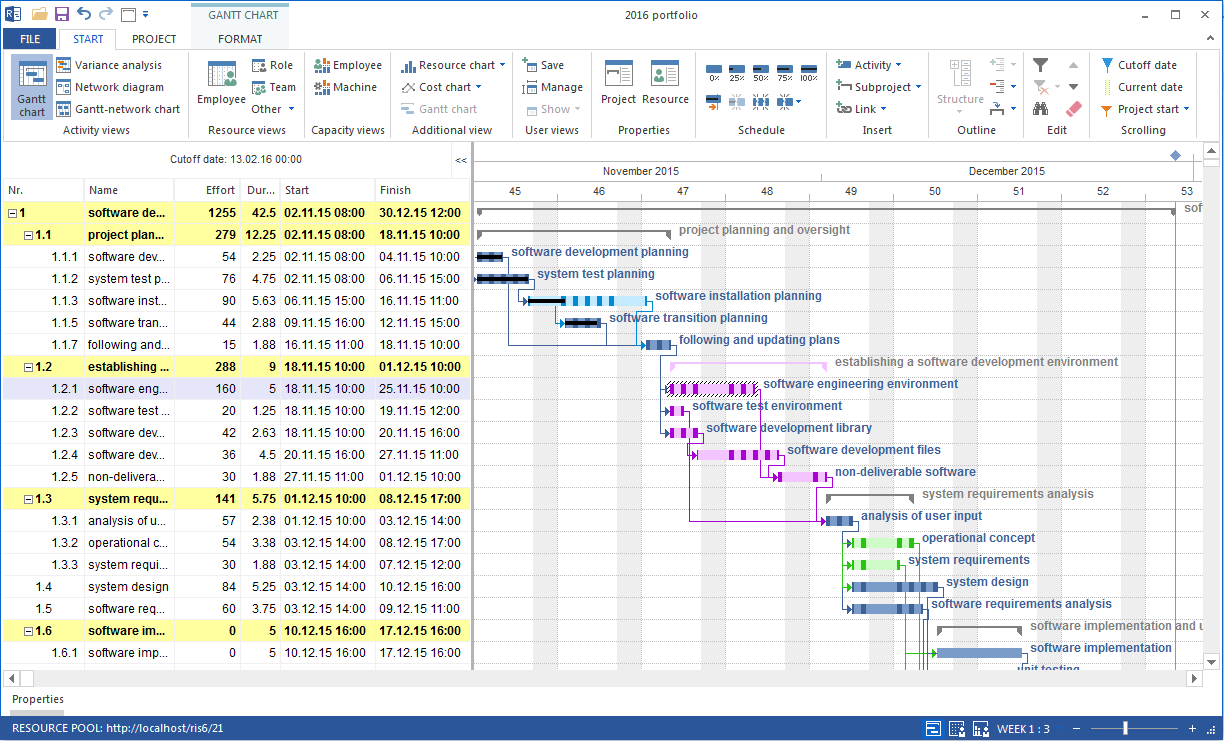 Requirement: Only the projects that share a common resource pool, may be included in the project portfolio.
All views from the Gantt chart to the resource chart are available for the project portfolio. In the project portfolio you can run all the activities similar to a conventional project, that is, you can create activities, allocate resources, correct processes or save outputs.
Note A new project can not be created in the portfolio. You should create a new project separately and then add a portfolio.